7 Find a Travel Plan
7.1 Introduction
One of the benefits of the toolkit is that as Travel Plans are added onto the toolkit system, an archive of documentation will be available to search and filter online. This will allow individuals who have recently occupied a new site to search for previously completed Travel Plans and start implementing them.
7.2 Navigation
The search page allows you to look for Travel Plans by:
Location: via the map view window
Authorities: Search for Travel Plans within a certain district eg Bolton, Bury, Manchester etc.
Development name: Search for the name of your site or business eg 'Riverside Business Park', 'FreshMart'
Development postcode: Search for the address of your site eg AA1 1AA
You will be able to combine search criteria (eg find all 'FreshMart' developments in Oldham) to narrow down your search.
Once you have entered your criteria click the Filter button to access the Travel Plan archive:

Release Note (Version 1) - Because the toolkit has been recently launched, the Search function may not yield results until Travel Plans are uploaded and approved on the system.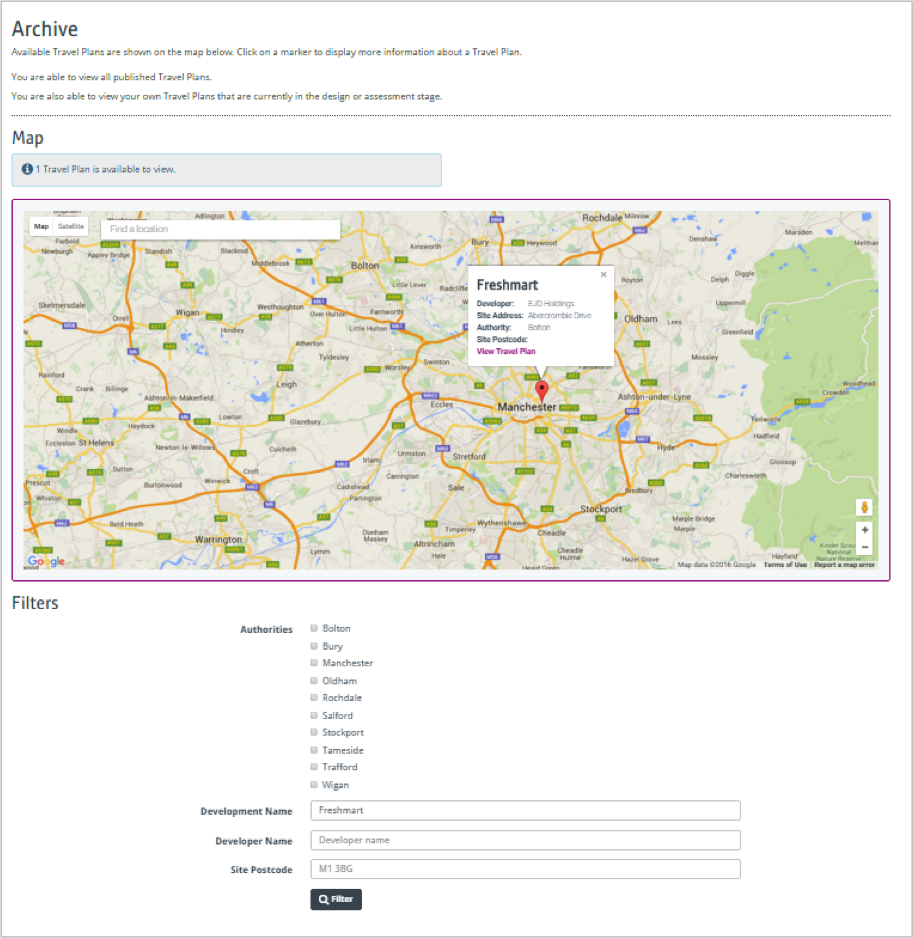 The search results will appear once the search criteria is entered. You will then be able to view, download or print copies of these Travel Plans by clicking on the link in the map view.